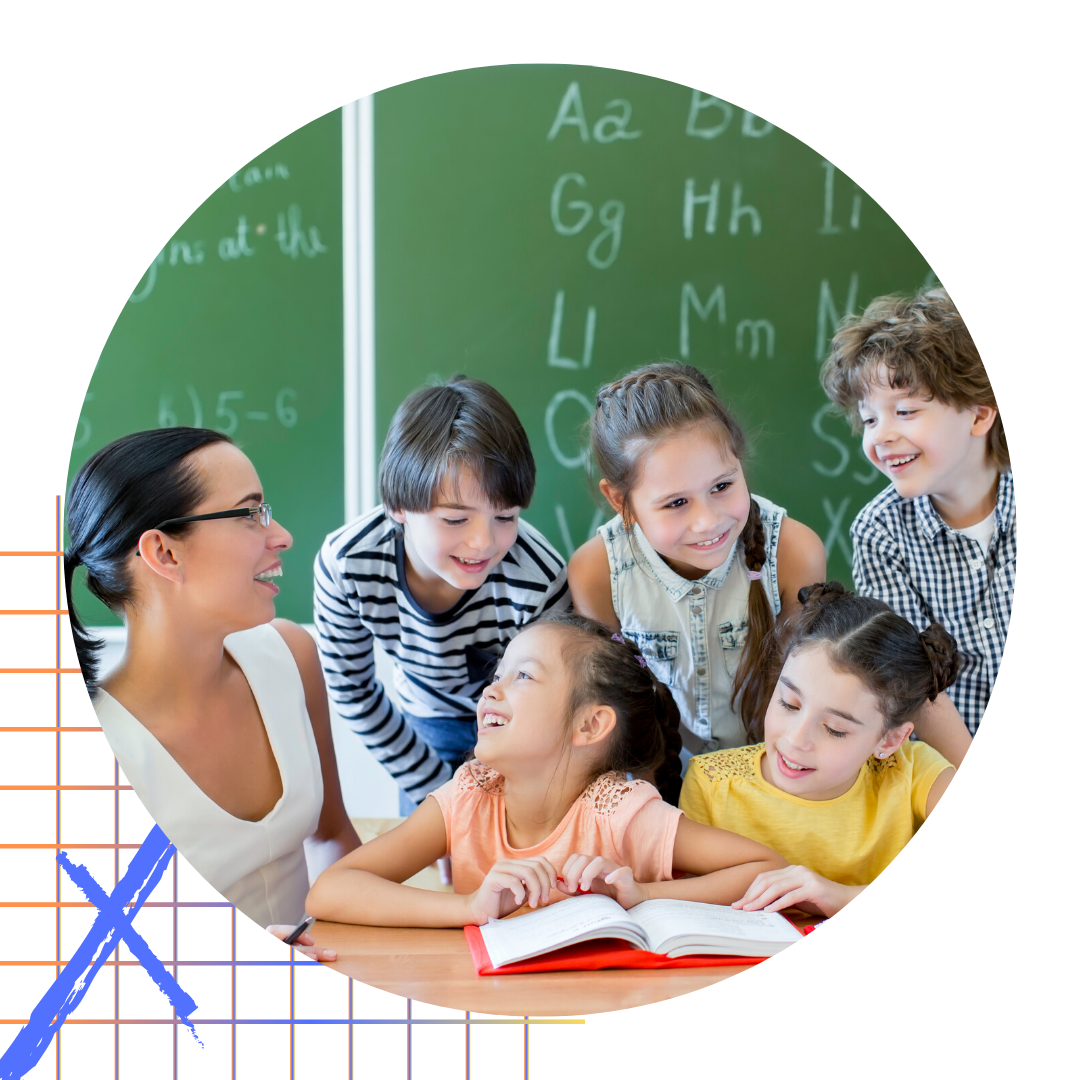 06 Feb

Inclusive Schooling and Education

Inclusive education happens when children with and without disabilities participate and learn together in the same classes. Inclusion itself refers that equal opportunities are provided to all the students for their personal growth and enhancement. Inclusive education takes place when diversity and unique contribution of each student brought to the same classroom is equally valued. It is more effective for students with special needs to experience social interactions with all the peers in the school.
Inclusive schools are the one which welcomes all the students to attend age-appropriate, regular classes and supports them to learn, contribute and participate in all aspects of the life of the school. Such schools are essential for a quality inclusive education system. Inclusive education is about how to develop and design schools, classrooms, programs and activities so that all students learn and participate together. Inclusion does not simply mean the placement of students with disabilities in general education classes. This process must inculcate fundamental change in the way a school community supports and addresses the individual needs of each child. In such a manner inclusive education not only benefit students with disabilities but also create an environment in which every student, including those who do not have disabilities, has the opportunity to flourish.

A school will be referred to as inclusive when it adapts the models of inclusive education and has certain characteristics, such as:

School climate
The school environment supports teachers in working collaboratively and taking responsibility for each student.

Curriculum instruction and assessment
Students with special learning needs receive differentiated and specific instruction in the general education classroom and are helped to participate in extracurricular activities with the necessary support. The staff develops a school behaviour plan and implements it. All students participate in state and district assessments with needed or approved adaptations and modifications.

Support services
Clinical and other support staff are available in the school community. For instance, shadow teachers are made available for children who have an adjustment problem at school.

Parent involvement
School personnel actively involve parents, including those of students with disabilities and those from diverse backgrounds, in all school activities.

Community involvement
School personnel make a concerted effort to reach out to all community members, leaders and organizations.

Resources
Resources are available throughout the school, not just in specialized settings or classrooms.

Comprehensive education plan
School's planning documents and processes address the needs of all students in all areas.

All children benefit from inclusive education. It allows them to develop individual strengths and gifts, with high and appropriate expectations for each child. It helps them to work on individual goals while participating in the life of the classroom with other students of their age. Inclusive education provides opportunities to learn about and accept individual differences, lessening the impact of harassment and bullying. It helps students develop friendships with a wide variety of other children, each with their own individual needs and abilities.
Inclusive approach increases the opportunities for participation and growth in various areas of a child who has a disability, within the educational system of a mainstream school. It helps students in understanding and accepting individual differences while providing personal growth opportunities.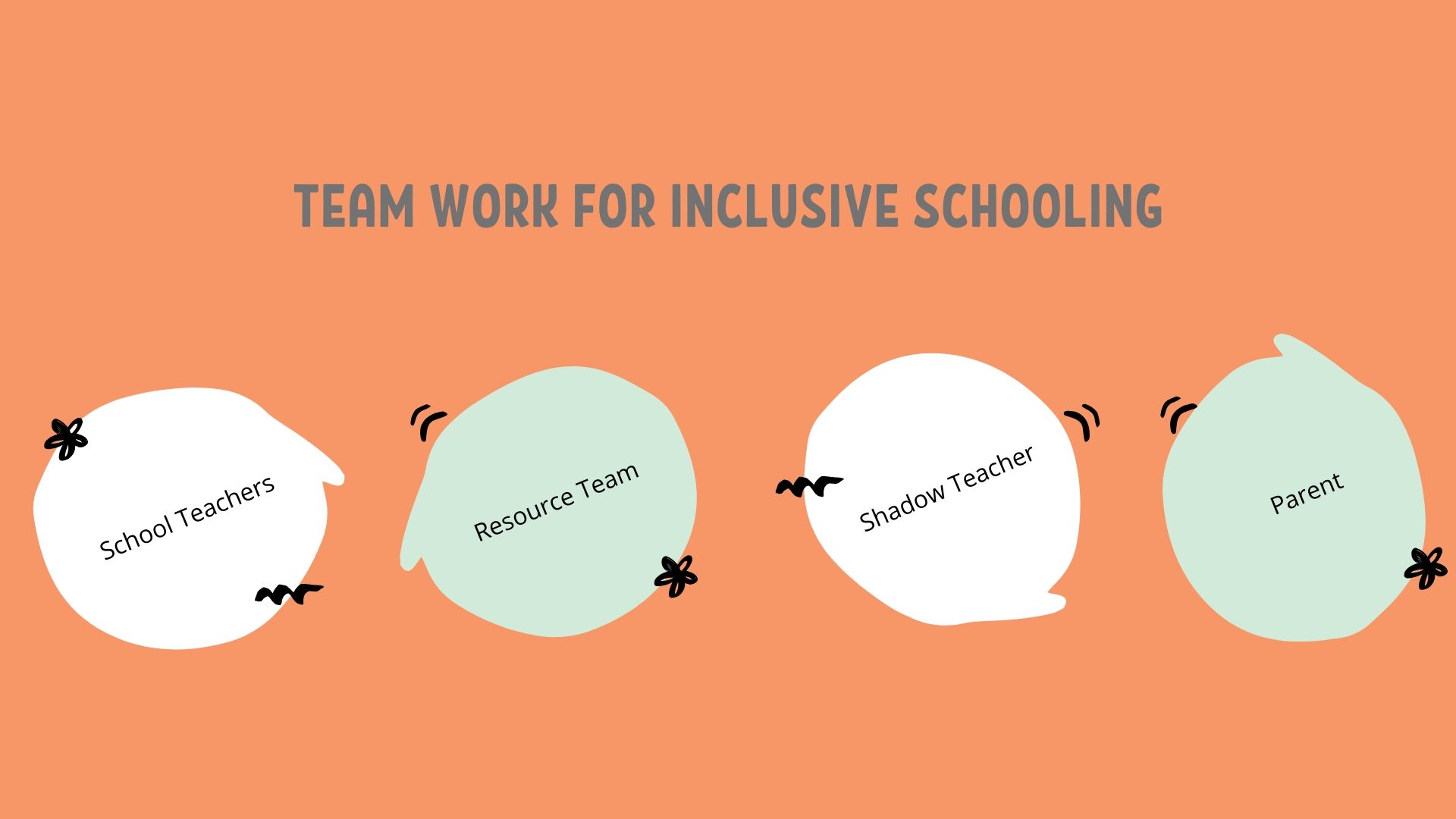 List of Inclusive Schools in Mumbai: 
The Aditya Birla Integrated School: Fort.
Udayachal High School: Vikhroli east.
S.M.Shetty International School: Powai.
Nahar International School.
Poddar International School: Powai and Khar
Gokuldham group of schools: Goregaon.
Orchid International School.
Vibgyor School. Malad, Goregaon and Borivali
Universal School: Ghatkopar, Dahisar and Malad
Witty International
Billabong International school: Santacruz, Malad, Andheri (West)
New Horizon Scholars School: Thane
Bhaktivedanta Swami Mission School
Besant Montessori School
Mount Litera Zee School
Bombay Cambridge Gurukul Group of Schools: Andheri, Malad, Borivali
Next School
D G Khetan
RBK International Academy
Bombay International School
NES International School
——-Updated Jan 2020