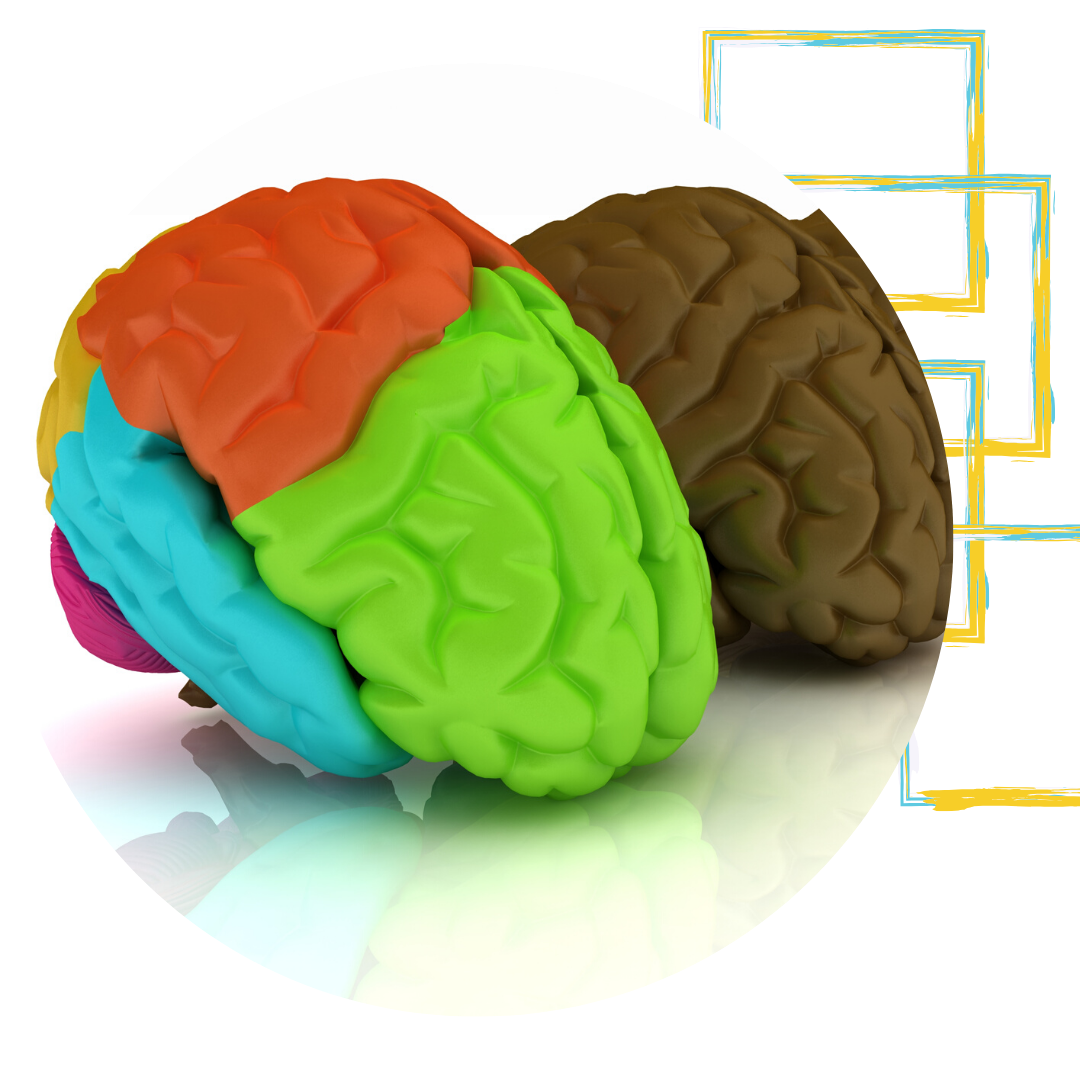 07 Aug

Sensory Processing Disorder: Introduction

We all process information present in the environment by our senses, commonly known senses are auditory (sound), olfactory (smell), tactile (touch), visual (sight) and gustatory (taste); two less-known senses are proprioception and the vestibular sense. Proprioception is a sense found in muscles, tendons and joints that deciphers bodily awareness and coordinated movements. The vestibular sense is located in the inner ear and provides sensory input regarding one's balance and gravity. Sensory processing is a complex neurobiological process in which individuals' seven senses perceive information or stimuli from the environment, sending data to the brain to interpret, process and respond to; the senses and brain are constantly engaged in a process of perceiving, interpreting, processing, and responding to environmental stimuli A typically developing child may easily and accurately perceive and process environmental stimuli, yet this is not the case for all children.

Sensory Processing Disorder (SPD) (formerly called Sensory Integration Disorder) is a condition where the brain and nervous system have trouble processing or integrating stimulus. SPD is a neurophysiological condition in which sensory input – either from the environment or from one's body- is poorly detected, or interpreted and (or) to which atypical responses are observed. For a child with SPD, processing the feeling of hot or cold, tired, hungry, lights and sound can be challenging and overwhelming. SPD can even evoke irregular responses that can cause health issues like not registering the temperature in a typical way that allows the individual to dress appropriately for health and safety's sake. Like with Autism, SPD exists on a spectrum and can affect only one sense like hearing, or taste, or all of them. "Sensory processing disorder is a heterogeneous condition that includes a variety of subtypes. Individuals with the disorder have impaired responses to, processing of, and/or organization of sensory information that effects [sic] participation in functional daily life routines and activities" (Miller et ah, 2009, p. 1).

Individuals with SPD may overreact or underreact to stimuli, perceiving stimuli to much greater or lesser degrees than others (Byrne, 2009; Dunn, 1997, 2001; James et al., 2011; Katz, 2006; Miller et al., 2007; Walbam, 2013; Withrow, 2007). For example, a crowded indoor playground could be loud to one child, but frightening or even physically painful for a child with auditory sensitivities. While a typical child may get dizzy from spinning around, a child with an underdeveloped vestibular system may rarely become dizzy and seek spinning to feel soothed. SPD diagnoses often begin with the use of a screening tool to determine the existence of symptoms signifying possible sensory irregularities. The Sensory Profile 2 (Dunn, 2014) is a standardized, parental-report tool for evaluating children's sensory processing patterns in various environments and requires a B-level qualification to administer (Dunn, 2014). The Sensory Integration and Praxis Tests (SIPT) is a popular, recommended and standardized comprehensive test for measuring sensory integration and require a C-level qualification to administer (Ayres, 1989). The SIPT was normed on approximately 2,000 children in North America and is considered a valid and reliable assessment. Proposed subtypes of SPD typically include hyposensitivity and hypersensitivity.
Over/Hyper-vision means that their vision is too acute. For example, they notice the tiniest pieces of fluff on the carpet, complain about 'moths (air particles) flying', dislike bright lights, look down most of the time and maybe frightened by sharp flashes of light.
Individuals with hyper-hearing are generally very light sleepers, are frightened by sudden unpredictable sounds (for instance, telephone ringing, baby crying); they dislike thunderstorm, and crowds. They often cover their ears when the noise is painful for them, though others in the same room may be unaware of any disturbing sounds at all. Sometimes hyper-auditory children make repetitive noises to block out other disturbing sounds.
Olfactory hypersensitivities cannot tolerate how people or objects smell, others around can be unaware of any smell at all. They run from smells, move away from people and insist on wearing the same clothes all the time. For some, the smell or taste of any food is too strong, and they reject it no matter how hungry they are.
Some individuals with ASD's are hyper-tactile. Because of their hyper-tactility, even the slightest touch can send them into a panic attack. Parents often report that washing their child's hair or cutting nails turns into an ordeal demanding several people to complete it. Many individuals refuse to wear certain clothes, as they cannot tolerate the texture on their skin. Some children with hyper-tactility overreact to heat/cold, avoid wearing shoes, and avoid getting 'messy'.
Children with vestibular hypersensitivity experience difficulty changing directions and walking or crawling on uneven or unstable surfaces. They feel disoriented after spinning, jumping or running and often express fear and anxiety of having their feet leave the ground.
Individuals with proprioceptive hypersensitivity hold their bodies in odd positions and might have difficulty manipulating small objects.
Sometimes the senses of autistic children are in 'hypo' (under) so that they do not really see, hear or feel anything. To stimulate their senses they might wave their hands around or rock forth and back or make strange noises.
Children with hypo-vision may experience trouble figuring out where objects are, as they see just outlines, and then they may walk around objects running their hand around the edges so they can recognize what it is. These individuals are attracted to lights; may stare at the sun or a bright light bulb. They are fascinated with reflections and bright coloured objects.  Having entered an unfamiliar room they have to walk around it touching everything before they settle down. Often they sit for hours moving fingers or objects in front of the eyes.
Children with hypo-hearing may 'seek sounds' (leaning their ear against electric equipment or enjoying crowds, sirens and so on). They like kitchens and bathrooms – the 'noisiest' places in the house. They often create sounds themselves to stimulate their hearing – banging doors, tapping things, tearing or crumpling paper in the hand, making loud rhythmic sounds.
Individuals with hypo-taste/hypo-smell chew and smell everything they can get (e.g. grass, play dough). They mouth and licks objects, play with faeces, eat mixed food (for instance, sweet and sour) and regurgitate.
Those with hypo-tactility seem not to feel pain or temperature. They may not notice a wound caused by a sharp object or they seem unaware of a broken bone. They are prone to self-injuries and may bite their hand or bang their head against the wall, just to feel they are alive. They like pressure, tight clothes, often crawl under heavy objects. They hug tightly and enjoy rough and tumble play.
Children with vestibular hyposensitivity enjoy and seek all sorts of movement and can spin or swing around themselves for a long time without being dizzy or nauseated. People with vestibular hyposensitivity often rock forth and back or move in circles while rocking their body.
Those with proprioceptive hyposensitivity have difficulty knowing where their bodies are in space and are often unaware of their own body sensations, for example, they do not feel hunger. Children with hypo-proprioceptive system appear floppy, often lean against people, furniture and walls. They bump into objects and people, stumble frequently and have the tendency to fall. They have a weak grasp and drop things.
A Child with SPD comes across as a fussy baby, as he/she grows symptoms get obvious. They have difficulty adjusting with change. Temper tantrums and meltdowns are the most common coping mechanisms.
An official diagnosis is done when the symptoms become severe enough to affect the routine functioning and activities of daily living. The therapist evaluates the child on all the domains of sensory processing and makes a plan of intervention. Correct and consistent intervention is the key to SPD management. Please read about intervention techniques and planning at https://littlepods.in/2018/09/17/interventions-for-sensory-issues-in-children/